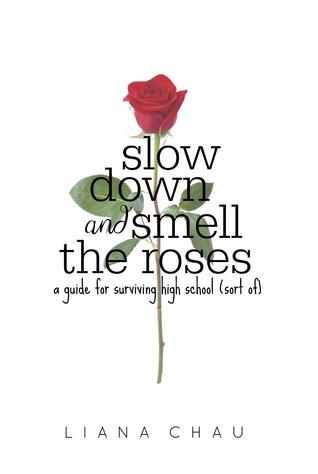 Hello friends! After one month of hard work, I've managed to write a book:
Slow Down and Smell the Roses: A Guide for Surviving High School (Sort Of).
Although it's only about 100 pages, it took so much dedication and effort, and I'm so glad and pretty proud of myself that I did this all this on my own.
Furthermore, I've managed (after hours and hours of torture and dedication) to design the entire cover and self-publish. I am so incredibly excited to have finally finished this project, and I am so excited to be able to share this with y'all.
The idea of writing a high school "survival guide" came to me a long time ago, but it's only now that I actually wrote one. It's geared toward high school freshmen and sophomores, and it's the compilation of the things I've learned so far in my high school career. Actually, this book is more of an accumulation of what I wish I could tell my 9th grade self.
I finished writing the book last Tuesday, and now the proof copy is on its way. Meanwhile, it IS up on Lulu, so if anyone is interested in getting a hardcover... *wink* I'm still working on getting the e-book up, but it'll be soon that this book is publicized and available on all book-selling websites, in digital form and hardcover! But if anyone is interested in getting a review copy, just let me know! I would be glad to send over an e-book.
I will start updating an author blog,
lianachau.blogspot.com
. There, I'll talk more about the book and this time-consuming journey of writing a book as a teen author.
For now, this is it. Thanks so much for reading and supporting my blog, you guys make the blogosphere an amazing place!