Beautiful Creatures by Kami Garcia and Margaret Stohl.
Book Summary:
There were no surprises in Gatlin County. We were pretty much the epicenter of the middle of nowhere. At least, that's what I thought. Turns out, I couldn't have been more wrong. There was a curse. There was a girl. And in the end, there was a grave.
Lena Duchannes is unlike anyone the small Southern town of Gatlin has ever seen, and she's struggling to conceal her power and a curse that has haunted her family for generations. But even within the overgrown gardens, murky swamps and crumbling graveyards of the forgotten South, a secret cannot stay hidden forever. Ethan Wate, who has been counting the months until he can escape from Gatlin, is haunted by dreams of a beautiful girl he has never met. When Lena moves into the town's oldest and most infamous plantation, Ethan is inexplicably drawn to her and determined to uncover the connection between them. In a town with no surprises, one secret could change everything.
Liana's Summary: Ethan is just a Mortal. Mortals are mundane. Mortals are normal. Ethan is supposed to be normal. But, who can say that about him when he can use Kelting, the mind-communication of the Casters? Who can say that about him when he dreams the same dream about this girl he doesn't even know, for days, weeks, even years. Every night. He dreams that they're falling-- that he's trying to reach her. Lena is a Caster. Casters are peoples with supernatural powers. They live among mortals. She's been seeing the same boy in her dreams- a boy she doesn't even know. When fate and recognition-from-the-dream bring them together, the two fall in love- and that may not be the best thing to do.
Rate(1-10): 10!
Ermagerd, where do I start.
When I first saw/heard of this book, it was in 6th grade, at my middle school's book fair. Which, was a long, long, long time ago. And that time, my obsession did not even bloom yet. (Which means, I am afraid to even admit, that time, I was just at the book fair to see if I could buy some pretty erasers. omg. They shouldn't have those there. It's a major distraction.) And I just happened to ignore this fabulous book for specific reasons. Which is so sad. They have this book like, every freaking single year at the book fair. And my sister didn't see it because it had to be on the bottom row. And I'm not in middle school. They don't let you in the school if you're not a middle schooler. And my school has no bookfairs/book buying opportunities. faj;klfas Which means I don't have a copy of my own. :c
I've been wanting to read this ever since I read Marie Lu's
Legend,
because, well. Every time I read a good book I try to find the author on Goodreads or something like that. I did a bit of a look-through to her shelves. And then, she gave this book such a high rating and a thorough review! It's been on my TBR list for a long time. I then forgot about it a little, cooling down. Recently, as in, a few days ago, I read my friend's review. She made it sound so good! (She makes a lot of books sound so good.) And I've been desperately needing it ever since.
And, lucky me, I got my hands on a borrowed copy!
But I still want to have my own.
I have to say, this is one of those books that are nice and interesting on the first page. Absolutely fantastic.
I read the author bio on the back, and I think it's completely AMAZAAYN (Zayn. You get it.) how the authors mixed and mashed their ideas to form this wonderful and captivating story. (Jeez, that sounds cheesy. I just happen to be listening to this really dramatic song right now. LOL. But I really mean it! The book is beautiful.)
Let's say.. character discussions?
Ethan- He's cool. Even if I don't even know how he looks. Except that he has this ridiculous length of hair that covers his 'beautiful' eyes. He's a good narrator! He kept me wanting to continue the story. And he's got this crazy sense of humor.
Lena- Yep, she's the mysterious girl. But when she Keltinged (See my summary.) with Ethan, I got to understand her a lot more. I like her! She's a good character, and possibly the real protagonist in this whole story.
Amma- The overprotective maid in the house? Yep, that's Amma. She reminds me a lot of Calpurnia from To Kill a Mockingbird. And Hagrid from Harry Potter.
Macon- He seems really weird, creepy, and mysterious, but, on the inside, he's a really good man.
Link- I love his name. He's a cool friend! Isn't Link a really good nickname for Wesley Lincoln. I prefer Link to Wesley, aha.
And the rest of the characters? I can't really think of anything to discuss about them. So, I suppose, this is where I stop the character discussions. (x
Oh yes, and speaking of To Kill a Mockingbird- there were a lot of references in here to TKAM. So, good thing I actually read that book. So I could understand Ethan's meaning with Boo Radley, Atticus Finch, etc. Or I'd be just lost. LOL.
I liked this book a lot, and would totally recommend it to whoever's willing to read it.
Now, I suppose, it's time for quotes!
"In first-period English, I discovered my seven-hundred-year-old teacher, whose name really was Mrs. English, had expected us to read
To Kill a Mockingbird
over the summer,.."
We have an English teacher at our school named Mr. English. And we had to read To Kill a Mockingbird over the summer. omg. The irony.
"A little known fact about me: I read all the time."
Immediately makes him 1000x hotter. Just saying. An athletic guy who reads..
"..class was ASL.."
Do you know how much people asked me for ASL on Omegle when I was thinking about American Sign Language the whole time.
"..Old Man Ravenwood made Boo Radley look like a social butterfly."
Oh jeez. Is it really that bad. Worse than Boo Radley?
"But all I could see was a beautiful girl in a long gray dress, under a white track jacket with the word Munich sewn on it, and beat-up black Converse peeking out underneath."
No offense, but um. What is she wearing.
"It was a number."
THE SUSPENSE IS KILLING ME
"I was the only guy in the class,.."
Really!
"Wet lemons."
"It's too late, Lena. You're already my friend."
"I can't be."
"We're in this together."
"Please. You have to trust me. We're not."
He's persuasive and she's in denial. LOL.
"You're so full a crap, you could pass for a toilet."
His comments. omg.
"I looked at Lena, hoping for some direction."
Oh, dear Ethan. You only go ONE DIRECTION.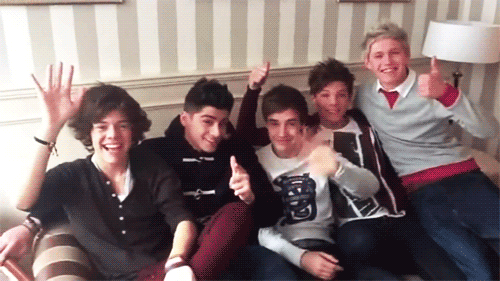 "Yeah, I'm fine. Just tired."
Ok. So when guys say, "JUST TIRED." You know they're lying. There you go.
"So, do you want to, you know, hang out?"
Ethan Wate. That is lame.
"Get the hell away from my boyfriend, witch."
SO CUTE.
"Let me go, Ethan. Save yourself!"
You know what this reminds me of.
"History was a bitch sometimes."
Well.
"I'm the Keeper."
Dear authors, please don't use that name. Please. Reminds me of the Keeper from Heather Dixon's ENTWINED, and oh boy. Did I enjoy that character. -dripping with sarcasm-
"Can I come in?"
'Don't know. Can you?
"..and wiped the drool off my cheek."
Oh, gross.
"Your mamma."
Please. No yo mamma jokes NOW. D: Can't be serious.
"It was a shard of mirror.."
It's
The Mortal Instruments
time. omg.
"She was so pretty it hurt."
Gosh. That's not even possible.
"Don't you talk your Harvard talk around here."
Marian snapped her umbrealla shut. "I don't believe Martin Luther King Jr. went to Harvard."
"Fried tomatoes.."
I wonder how that tastes..
"Seven days."
That was a fast 143 days.
"It's complicated."
"Well, uncomplicate it."
Ooooh. Sizzle.
"I wanted answers, and I wanted them now."
Hey there Mr. Grumpy Gills..
"Except for the 'sucking.'"
Whoa, whoa, whoa!
"You are such beautiful creatures."
EVERYTHING MAKES SENSE
"I grabbed the keys to the Volvo and ran."
The second freaking time.
"You only turn sixteen once, right?"
YOTSO. Better than YOLO. -shrug-
"Ducks. There were mallard ducks on his pajamas, which seemed out of place,..."
Ducks. Really. Ducks. It does little to lighten the mood..
------------
And, that is it!
Looking forward to reading the rest of the series!
What did you think of this review? (: