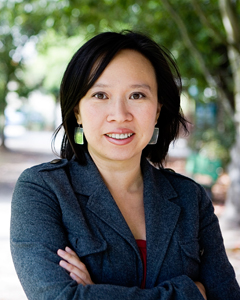 We book clubbers at SLHS had the pleasure of meeting YA author Malinda Lo today! (Explains why I've been reading her books lately.) She's a very nice person! ..And she gave us bookmarks! Yay! LOL.
She did this really nice Q&A. She had very thoughtful and lengthy answers. Here it is.
I got ASH signed and she gave me an Adaptation bookmark/postcard thing!