The Disenchantments by Nina LaCour.
Book Summary: Colby and Bev have a long-standing pact: graduate, hit the road with Bev's band, and then spend the year wandering around Europe. But moments after the tour kicks off, Bev makes a shocking announcement: she's abandoning their plans - and Colby - to start college in the fall. But the show must go on and The Disenchantments weave through the Pacific Northwest, playing in small towns and dingy venues, while roadie- Colby struggles to deal with Bev's already-growing distance and the most important question of all: what's next? Morris Award–finalist Nina LaCour draws together the beauty and influences of music and art to brilliantly capture a group of friends on the brink of the rest of their lives.
Liana's Summary: Bev and Colby have promised one thing. After they graduate high school, they forfeit all college applying chances. And fly to Europe. Colby hopes they can fall in love. When The Disenchantments have their band tour, Bev tells Colby she applied for college. And Colby doesn't know what to do. Planning for 5 years- and, boom. Bev just quits. So. What now?
Rate(1-10): 7.5
I took really really long on this book. Like, a whole week. But anyways.
I knew that this was Contemporary just judging by the cover.
And, judging by the cover, I thought the narrator would be a girl. And then. "I'm a guy." And I'm like, WHAT. FJFSLJSDJFLDSFJLSD OK.
Yeah. This book is basically what I explained in the summary. The whole thing is just them going on the tour and Colby repeatedly asking Bev "WHY WHY WHYYYYY DIDN'T YOU TELL ME EARLIER?" There was this minor mystery. It was pretty cool. It was a little side-dish to everything else. The whole plot is basically one week. Just one. And that's what I like about this book. Nina LaCour didn't say anything like, "And the day was over." She recorded every important detail each and every day of that week.
Another thing I liked about this book was that the voice was pretty authentic. I just love it when a Contemporary novel has a real voice. It just makes up for everything I don't like.
This book (I mean Jasper) taught me a lot about tattoos. Mainly because of Jasper. Maybe I should just take off 'this book' and put Jasper. But no. It's all the author's knowledge.
Which leads me to Jasper. Okay you know what. I'll just do character discussions.
Colby-
He's pretty cool. But he's mean sometimes. And I understand why. But I don't really like him that much as a narrator and main character. At least he likes to read?
Bev-
Okay I don't like her. What makes her think she can ditch Colby like that? And all those times she lied to him. And she said she would quit smoking. But no. She acts like she's tough. But she's just sort of insecure on the inside.
Meg
- I like her way better than the rest. (Except Jasper). She's really nice and carefree and I totally just LOVE LOVE LOVE her attitude.
Alexa-
She's super nice. You hardly hear her curse at all. Yep.
Jasper
- Okay you guys. You've been waiting for this one. What is Liana raving about. LOL. Anyways. This character. Jasper. He's super amazing. (And yeah, because of his name, too.) He's just so nice and cool about everything and he can cheer someone up by just talking to them. He's polite and he has this sense of buoyancy in his tone. And most importantly, he's a damn-good tattoo artist. And what he did at the end for Colby just made me love this character even more.
And yes. I think it's time for quotes. (Really less!)
"..I'm a guy."
Oh dang. What was I expecting.
"..this badass breathy thing."
Love the descriptive words, Colby. Totes.
"So she knows."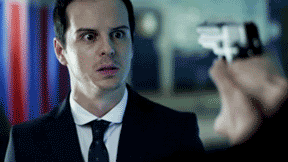 "And masculine taste in books."
"..he writes Be back in like an hour or something and sticks it on the window with black tape."
Ha. Funny. Another reason I love Jasper. LOL.
"Tulips?" he asks. Then he says, "Okay, bro. I guess tulips are cool."
Okay. Rock the tulips, Colby.
-------------
And that's it! What did you think of this review? (: