The Girl of
Fire and Thorns by Rae Carson.
Book Summary: Once a century, one person is chosen for greatness.
Elisa is the chosen one.
But she is also the younger of two princesses, the one who has never done anything remarkable. She can't see how she ever will.
Now, on her sixteenth birthday, she has become the secret wife of a handsome and worldly king—a king whose country is in turmoil. A king who needs the chosen one, not a failure of a princess.
And he's not the only one who seeks her. Savage enemies seething with dark magic are hunting her. A daring, determined revolutionary thinks she could be his people's savior. And he looks at her in a way that no man has ever looked at her before. Soon it is not just her life, but her very heart that is at stake.
Elisa could be everything to those who need her most. If the prophecy is fulfilled. If she finds the power deep within herself. If she doesn't die young.
Most of the chosen do.

Liana's Summary: Elisa is one of the chosen. On her sixteenth birthday, she has to marry King Alejandro and rule his land by his side as queen. However, when she's kidnapped, she finds herself among a group of people who think she's their savior. She meets a young man that might have changed her life if events didn't fall the way it did. As war erupts, Elisa not only has to defeat, not cower, from her enemies, but she also has to protect herself.

Rate(1-10): 10
This book was so amazing. I just loved it a lot a lot a lot.
Honestly, the only thing that led me to read this book was the cover and title. (The cover photo and the title mean so much to me after reading the book you don't even know. I'm not gonna share because, as readers, when curious, it's our duty to read a book and see what other readers are raving about. Yeah; I'm telling you to read this. Definitely a recommendation.) And when I read the synopsis I knew I had to get it. My friend was nice enough to bring my book-shopping list with her to Barnes and Noble and get me a copy of this book. Yays.
So this book is basically about a princess who bears the Godstone. Apparently, she's one of the chosen. And she has to marry a king she doesn't even know so she can rule his land as his queen. Anyways, Elisa, the main character, is super-realistic and she's not perfect at all. She reminds me a lot of Harry Potter because both characters are just in denial. Harry goes "But I can't be a wizard. I'm just Harry." And Elisa goes "Why do I bear the Godstone? I'm not even special." Also she reminds me of Katniss Everdeen a little too, because of all they've been through. But more of Harry.
Elisa is fat. Yeah, I'm not even gonna walk around the fact that she's fat. I've recently read Donna Cooner's SKINNY, and after that, I realize how life must be like when people don't like you because you're fat. And in Elisa's case, people are forced to like her because she's the princess. I just find it SO wrong when people get made fun of or ignored because of their size. Okay, so Elisa lost weight from the beginning to the end, and that's what reminded me of Katniss. Because Katniss has been through a lot too and she lost a lot of weight.
The author personally said that she worried her readers would get the impression that she was trying to imply Elisa wasn't good or useful or pretty when she was fat and everyone liked her better when she was skinny, so she used a lot of points in the book to point out that Elisa's stronger now after what she's been through and it doesn't matter that she's skinnier at all. She uses the other characters' attitude towards Elisa's weight loss to prove it. Which I think is pretty cool. She writes really well. And it's her debut novel, too. Amazing.





She writes so well that she wrenched at my heart.





One thing I liked about this book was that there were a lot of exhilarating twists (some unpleasant, I admit) and the plot is SO unpredictable, just like the plot of James Dashner's The Maze Runner.





The romance. Was just perf perf perf perf perf fjaklsjak;ldjaklja;lkja PERFECT OKAY I LOVED IT




IT WAS PERFECT-- UNTIL-- *CRIES* BUT IT WAS STILL PERFECT WHILE IT LASTED


Just let me discuss the characters here; I think they deserve it.

Elisa- Realistic. Love her. I basically talked about her in the paragraphs above, lol.
Ximena- Okay, I LOVE HER. She seems like the one who would give tough-mama love. She's so responsible and wise and KIND. And agile, for that matter..
Cosme- I hated her so much in the beginning but she softened up as Elisa became her friend. Looks like she grew on me.
Humberto- I EFFING LOVE HUMBERTO OKAY HE'S HOT HE'S NICE HE'S FUNNY HE'S FAKJFDSKLA;JSDAKLJSAKLJDKLAJKLA;JLKASFJSKLAJKLAJ;DAK;LSJKLA;J I LOVE HIM -CRIES- HE WAS THE ONE CHARACTER IN THE WHOLE BOOK THAT I WAS ATTACHED TO
Alejandro- He was nice at first and I still find him pretty nice but then like I just don't like him. He seems so useless because he's scared a lot.
And really, those are all the characters I feel the need to discuss.

The ending was just so wow. It's one of those that make you smile. Of course I'm ready to read the next book in the series.
I totally recommend this book. Definitely.

And I have quotes~ ;D

"King Alejandro de Vega is the most beautiful person I've ever seen."



"Nice to meet you, Lucero-Elisa."



Hi, I just married you. And out of all the things I can say I shall say 'Nice to meet you.' I just found this really hilariously ludicrous that I laughed. LOL.



"Ungh," I say.



Oh my lord Elisa out of all the things you can say
"As you wish."



THAT IS THE PRINCESS BRIDE LINE



"I already know that his first wife died in childbirth.."



I hate it when the guy already had a girl. Dangit.
"No!"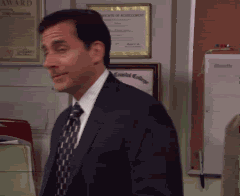 "You're fat."



This is major dejavu omg omg in Donna Cooner's SKINNY there was this little kid telling the main character she was fat and here it is again in this book
LITTLE KIDS JUST KNOW WHAT TO SAY



"Your eyes. They do something to me."
"I lean my head against his shoulder. Strange how the presence of this boy is so much more comforting than my husband's ever was."
"..he waggles his eyebrows at me..."



"It will never work."



HAVE FAITH!



"He's quite handsome, I realize..."



Took you long enough.



"His eyes fall to my breasts."



Oh lord okay

"His arms snake around my waist, and he pulls me toward him until my breasts are smooshed against his chest."
What the heck no one loves you Alejandro go away


-----------




And that's it! This was a wonderful story that reminded me of

Graceling.
Once again, this is definitely a recommendation! Everyone go read it, pls. You won't regret it!
What did you think of this review? (;