Scarlet Woods by Brooke Passmore.
Scarlet Woods #1
Book Summary: Past, future, and love all exist in the door through time.
Modern and independent seventeen year old Morgan Westbrook thought she had seen all there was to her home town of Scarlet, Georgia, but one day while walking in the woods behind her house she discovers a mysterious door masked behind the trees. After admiring the door's timeless beauty she walks through its entrance to venture into more woods, but what she doesn't know is that the door is a gateway through time that takes her back to the year 1863 during the days of the Civil War in Scarlet.
Without knowing that she had traveled back in time, she stumbles upon Danny Carson, an attractive young man who is appalled to see that Morgan is wearing skimpy modern clothes instead of a nineteenth century dress. Although they find each other completely different than anyone they've ever known, they cannot help but feel drawn to one another. After spending time in another century, she discovers that she's time traveled back to the year 1863 and that the door took her there. For months she and Danny journey back and forth through the door to experience the joys of traveling to both of their centuries. When dilemmas of unwanted marriage, slavery, and war are thrown at them, they must face the perils that time travel has delivered them in both the future and the past.
Liana's Summary: When Danny Carson, a 19th century gentleman, loses his horse in Scarlet Woods, he is distressed. He can't seem to find his horse anywhere. When Morgan Westbrook, lady of present day, the 21st century, comes across a gorgeous horse in the woods, she 'tries' to find the owner. As fate (more like a horse) brings Danny and Morgan together, the two realize that they hold a power- a valuable power.. of time travel. And they, perhaps, can fall in love.

Rate(1-10): 10!

This book was so freaking amazing I seriously can't breathe.

First of all, I would love to thank the author, Brooke Passmore, for sending me an EPUB copy. And I would also love to thank Kayla, the blog tour hostess, for inviting me to participate in the blog tour for Scarlet Woods.

Honestly, the cover was the thing that caught my eye. And then the title caught my eye. It looked interesting enough. And then I read the summary. And that was the moment that I dared add this book to my intimidating to-be-read list.

And oh-ho, I DO NOT regret doing that. I loved this book so much.

The synopsis, as you all know (or not), mentions time travel. Without that aspect in the synopsis, I wouldn't even have bothered to read this. The thing that made me love the idea about time travel so much was this one Chinese drama. It's about this girl who goes back to Ancient China to change history. (Falling from the sky, with her iPod and all.) And since the guy she fell in love with didn't get to accompany her to the 'future' until the very end of the drama, I was not satisfied at the cliffhanger ending. Ergh. Which just basically says for me: I LOVED SCARLET WOODS SO MUCH MORE THAN THAT DRAMA. AAAH. Because they both got to time travel constantly. Let's say time can save someone's life.

I love guys from the 1800's. They're so polite and nice and everything. Fabulous. And Danny ohmahgawd. I seriously don't know how he still has abs after all that eating, but still. HE'S FABULOUS. (Even if he sort of talks modernly but no matter)

Morgan was kind of annoying and persistent at first, but I guess that's a good thing because her life depended on her toughness later in the book.

This is a really good historical fiction to read. Who knew that US History could be so darn interesting? I'm just glad I paid attention to my history class last year.. Brooke Passmore makes it all fun and interesting and everything.

The end is just jafkljdaljldaj. This book made me cry. When I found out that this was a trilogy I was all like, YES. YES YES YES. AHAHAH. YES. But I have to wait. That's so sad. </3

Anyways, when this book actually comes out, I want everyone to read it. The romance wasn't too much or too less. It was just right. And I loved loved loved this whole story. The plot is so-- I have no words.. IT'S SUPER GOOD.

Anyways, quotes!

"Danny tasted chunky bits of mud as he sat up in a small.."

"..finish reading my new Nicholas Sparks book.."

Ermagerd, I love Nicholas Sparks.

"..spend her nights alone reading books.."

BOOKS ARE GOOD.

"Ugh! Anything written by him is a pointless read; it's pure disappointment.."

"She was sixteen and Thomas was nineteen.."

That's just kind of awkward.

"A mud print of his butt was now indented in the dry dirt.."

"Morgan, please don't go with him. He's lying to you! He doesn't know what a phone is!"
She rolled her eyes at him. "Danny stop messing around, it's really getting old."


I find this really awkwardly hilarious and horridly scary at the same time. omg.

"She thought that the gentleman characteristic in males was slowly becoming extinct."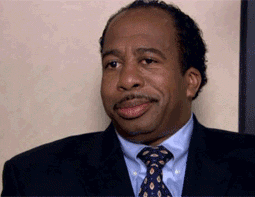 "I don't wanna dance with you."


"Let her go!"

Whenever I see something like this in a book, I just want to laugh ridiculously even if the situation isn't really proper for that. It's because the person shouting "Let her go!" is technically helpless and they think screaming something will stop the antagonist. LOL. I started looking at it that way when my sister started to write her book (and quit) and added something like that in.

"..fancied Emily."
"A man with a scratchy dark beard in the driver's seat of the Durango looked furious."

----------
I'm just so sad that I'm done with this book.
Did I mention that I loved it?
What did you think of this review? (: