Follow Friday is a weekly meme hosted by Parajunkee's View and Alison Can Read.
This week's features are Book Cupid and Book Worm in Love.
Q: Have you ever read a book that you thought you would hate — ? Did you end up hating it? Did you end up loving it? Or would you never do that?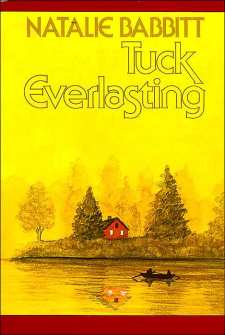 Tuck Everlasting by Natalie Babbitt. It was a book that we had to read in middle school. Usually, I hate reading books in school, and I still do, because the teacher forces you to read together and I'm one of those people that like to read at their own pace (and because I just happen to assume that all the books you read in school are boring)-- anyways, I didn't expect Tuck Everlasting to be such a romance story. It was such a wonderful read, and the movie was absolutely amazing. The book cover kind of threw me off, though. (There's a post coming up about judging books by their covers, LOL)
If you're a new follower, please leave a comment below and I'll be more than happy to follow back!
Have a nice weekend, y'all, and happy reading!